CALL (860) 634-6843 FOR A FREE QUOTE!
As professional commercial roofer, we work with a wide range of materials and styles of roofing, including but not limited to:
Ethylene Propylene Diene Terpolymer Rubber Membrane (EPDM): common choice for commercial building for their ease of use and high durability and versatility. This is a great choice for low-sloping roofs and can be installed in white or black with a wide range of lengths and your choice of 45 or 60 mil thickness. This roofing is sealed with liquid adhesive and tape.
Torch Down Modified: If you have a low-angle or flat roof, consider torch down roofing. This is a more costly roofing that's dangerous to install, but it will have a life of at least 20 years. A torch is used to seal and waterproof the roofing to the home and can be installed in 2 or 3 layers. Torch roofing reflects UV rays to keep your home cool, is fireproof and fume-free.
White TPO Roof Systems: A single ply substance resistant to algae, fire, tears, extreme weather and more. This is a terrific choice for environmentally-conscious businesses and homeowners. It's the fastest growing membrane on the market today very easy and economical to install. You'll also be able to save on your heating and cooling bill.
GAF: GAF is America's most trusted shingle manufacturer and provides venting, leak barriers and more for commercial and residential roofing systems. Choose your style, color, system and more. Benefit from lifetime shingles, Cobra attic ventilation, solar roofing options, adhesives, primers and insulation. We provide professional installation on these high-quality products to ensure a long-lasting roof for your home or business.
Hot Tar Roofs: A hot tar roof is a multi-layer system built for weather-proof capabilities that is perfect for buildings and homes that are susceptible to severe weather. This is generally an option for flat roofs made of dark, oily coal tar and petroleum byproducts. Hot tar can be used on tar and gravel roofs or to repair leaks.
GenFlex:GenFlex roofing systems supplies a full-line of single-ply roofing materials for commercial roofs. We work with these quality products for your business that include EPDM membranes, TPO Peel and Stick, Polyiso economical insulation and a range of fasteners, gutters, downspouts and more. Equip your commercial building with the finest products to stand the test of time.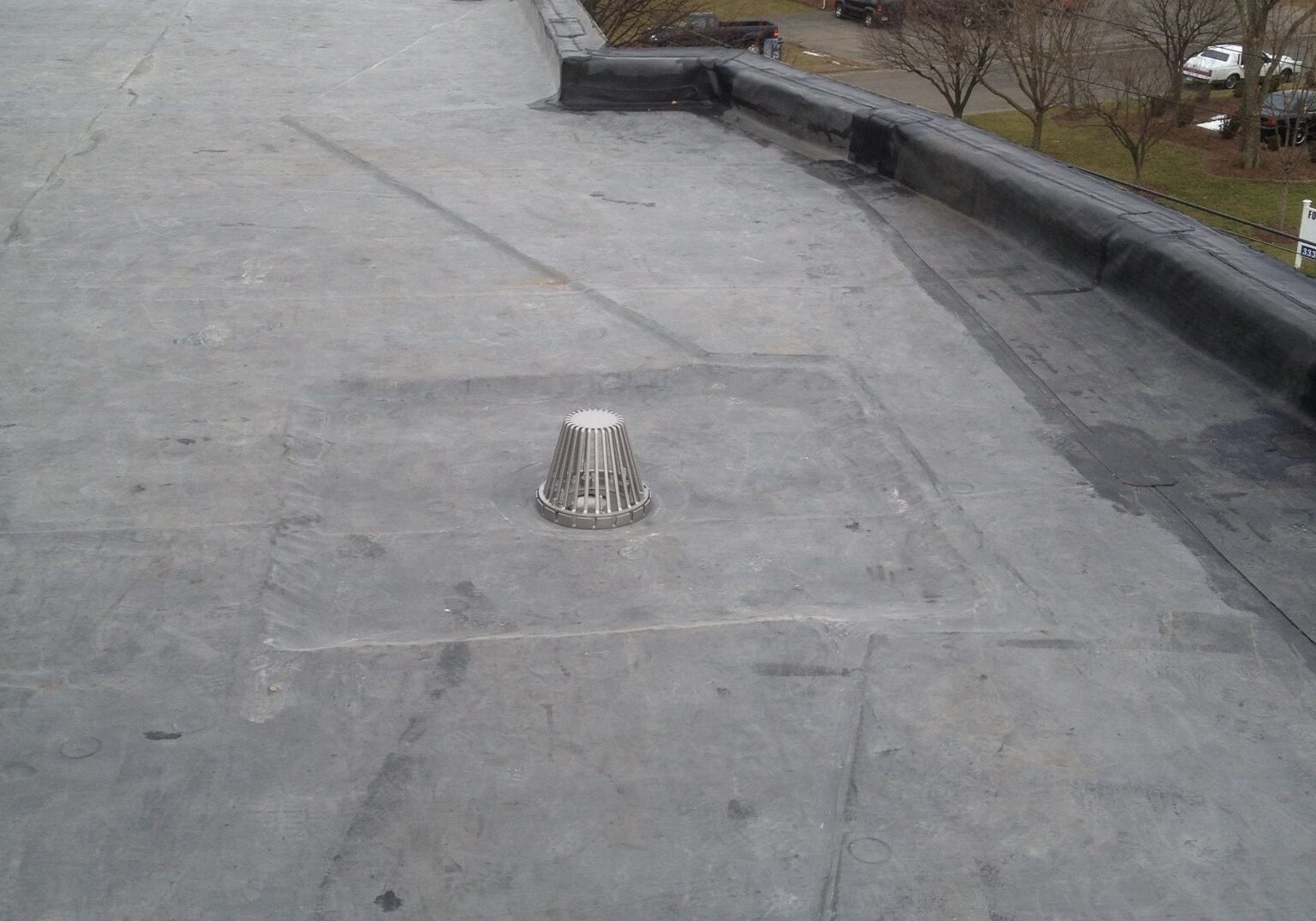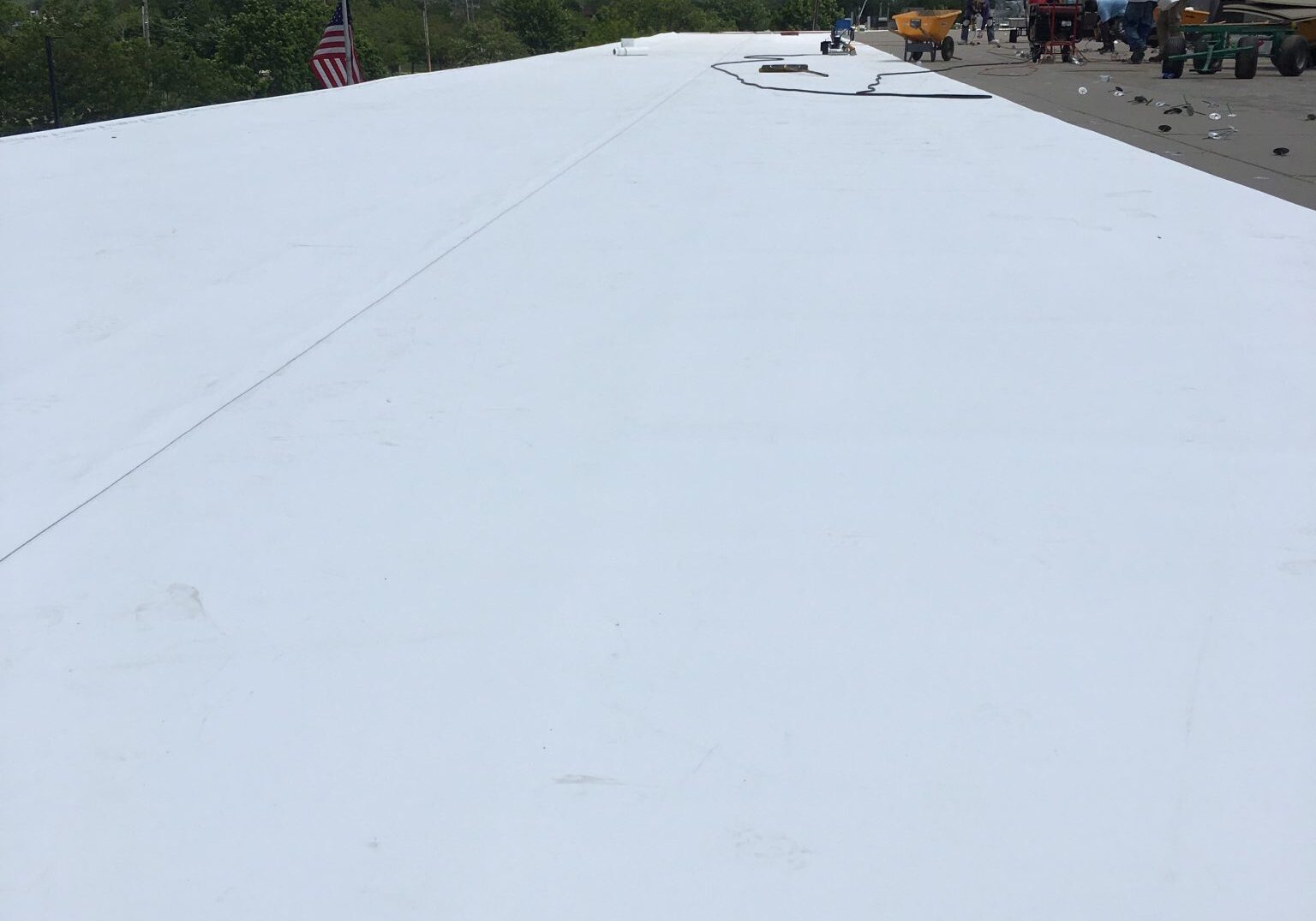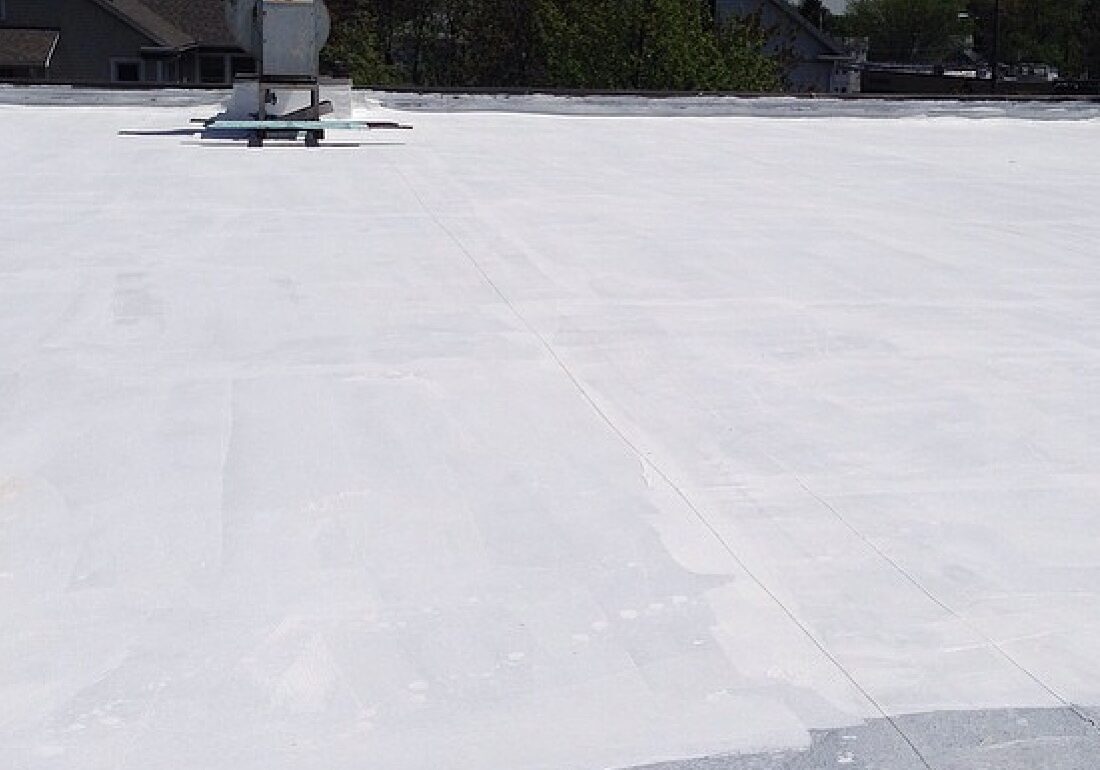 We also replace metal roofs with rubber and seal with from brands such as Karnak and APOC. If you are experiencing draft, lower efficiency, or leaks, it may be time to repair or replace your roof. Older buildings and roofs that have reached 20 or 30 years in age should be checked by a licensed professional to explore replacement or repair options and assess the current state of the structure.
At Roofing Services, we have provided excellent service for business owners at reasonable prices for years, and our family-owned approach means we take care of the smallest details while keeping cash in your pockets. You can expect friendly service, efficient construction, excellent quality and fair pricing every time.
We specialize in more roofing styles and services, so feel free to ask us about your personal roofing situation and we'll be happy to help you discover how our services can remedy your roofing concerns. For a roof that's built to last and capable of withstanding long winters and heavy wind or rain, call our team and find out why so many New England business owners are confident that Roofing Services is the right choice!